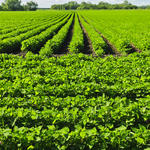 Date: March 05, 2013
Author: Nick Conger
It's hard to feel sorry for the world's biggest companies. But consider this. They have to figure out how to meet skyrocketing growth in consumer demand that is unmatched in human history. Factor in a recovering yet fragile global economy, weather variability and an increasingly scarce natural resource base and they have a real dilemma. As they look ahead to 2050, they see two billion more potential customers earning more, living better and consuming twice as much on average as we do today. With just 24% of Earth's surface left on which to farm, supply/demand ratios look grim.
Whether we like it or not, our lives are bound to these challenges. Global supply chains are complex and impact us more than we know. The price we pay for food and long-term access to our most basic products hangs in the balance.
Nervous yet?
Continue Reading