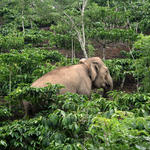 Date: March 21, 2014
Author: Jon Hoekstra
I recently was asked by Foreign Affairs Magazine to contribute an essay exploring the nexus of conservation and technology. I jumped at the opportunity, honored by the invitation and eager to call attention to – and ponder the possibilities of – some of the most cutting edge innovations and ideas in the name of saving nature and our place in it.
Perhaps for the first time, conservation is beginning to operate at the pace and on the scale necessary to keep up with, and even get ahead of, our toughest environmental challenges. Technological innovation – from elephants equipped with cell phones to quantifying the value of nature – is giving us new hope for averting the planet's environmental collapse and reversing its accelerating rates of habitat loss, species extinction, and climate change.
You can read my essay in the March/April issue of Foreign Affairs here. As always, I'd love to hear your thoughts (and ideas) in the comments section.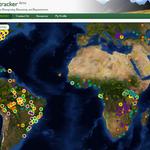 Date: January 14, 2014
Author: Roopa Krithivasan
We know a lot of great conservation science happens out in the field. WWF is involved in efforts ranging from tracking the movements of key species to collaborating with communities to improve human lives and the environment. But there's a side to science at WWF that we don't always hear about—the important work that happens when scientists are back in DC, sitting at their desks. The research we do in the office can help provide invaluable conservation insights.
A few years ago, WWF started one such "desk-based" study to better understand what happens to national parks, nature reserves, and other protected areas after they are established. Protected areas are regions designated or managed for conservation purposes and conventional wisdom suggests that once one is created, it will continue into perpetuity.
But by poring over thousands of documents, reports, and maps, and speaking with experts from around the world, our team found this is not always the case. Our detailed analysis identified a poorly understood but widespread phenomenon that was affecting protected areas globally: Protected Area Downgrading, Downsizing, and Degazettement (PADDD). That is, protected areas sometimes go through a legal process that makes them weaker (downgrading), smaller (downsizing), or eliminates them completely (degazettement).
Our new research looks at when and why PADDD happens in Africa, Asia, and Latin America and the Caribbean—regions that are particularly important to our conservation work. We identified 543 instances of PADDD across 57 countries, affecting around 500,000 km2 – roughly the size of Spain.
So why does PADDD happen? And what does it mean for conservation?
Continue Reading