Why Solar Makes Sense
Our energy choices make a difference. Not just in our homes but for polar bears, snow leopards and every species on the planet. Pollution from burning coal and natural gas to make electricity is altering our climate and putting life on earth in jeopardy. Fortunately, there is clean, abundant energy available from the sun and it's easier than ever to access.
Renewable. It's Doable
Solar is not only good for the planet, it helps your pocketbook too. The price of solar panels has dropped drastically—80 percent since 2008. In many states, installers offer lease options that allow homeowners to go solar with zero upfront costs and savings on their energy bill every month thereafter.
Simple steps to install solar panels
2
The partner will share different options that suit your specific needs and answer all of your questions.
3
Go solar and start saving money and the planet! Many solar companies take care of the permits, inspections and other paperwork for you.
Going solar really is far easier and less costly than most folks think. We debunk the most persistent myths about solar panels.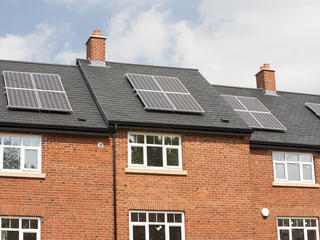 © Adam Oswell / WWF-Canon
© Global Warming Images / WWF-Canon