Working together for responsible forest management
Forest stewardship helps protect vulnerable forests from illegal logging and other threats.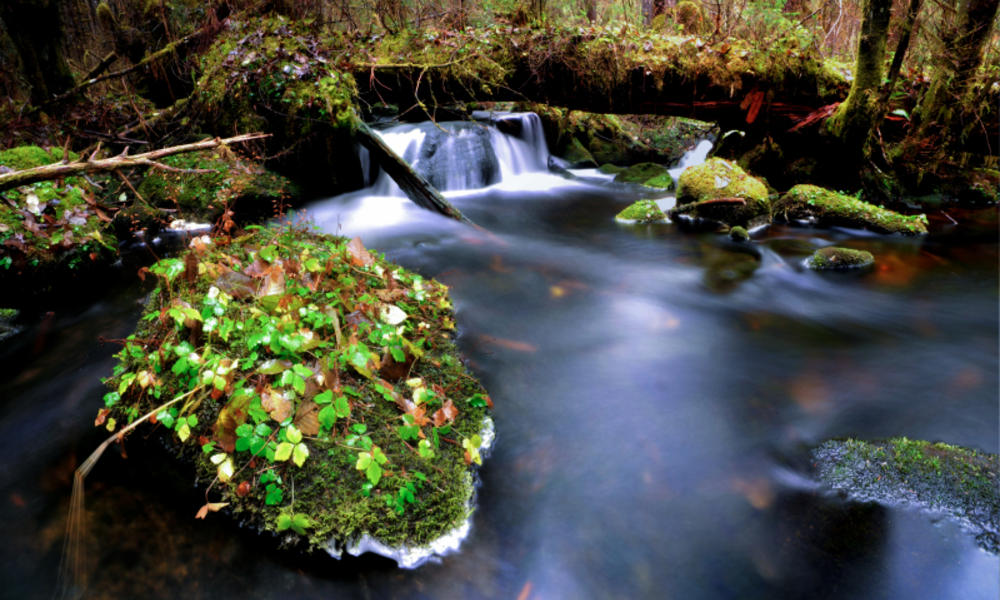 Date: March 21, 2013
Author: Kerry Cesareo
In This Story:
The forestry bug bit me thirteen years ago. Already a committed conservation biologist, I sealed my passion for forests during time spent in the Nuu-chah-nulth traditional territories of Vancouver Island.
Forests hold deep cultural and spiritual significance for communities around the world, particularly for Canada's First Nations. For years, the temperate rainforests of the Clayoquot Sound off the coast of Vancouver sat at the middle of a contentious and long-running dispute between the First Nations, environmentalists and the forest products industry.
The parties reached a tenuous peace agreement in the mid-1990s, convening unlikely allies in a joint venture between a forest products company and native people, called Iisaak. Honoring their name, which means respect in the Nuu-chah-nulth language, Iisaak agreed to practice ecosystem-based forestry and pursue independent certification of its practices and labeling of its products under the Forest Stewardship Council (FSC).
A new way forward
I will never forget Iisaak's first timber harvest. Offering prayers and gratitude, a First Nation elder blessed the tree, thanked the Creator for both the tree's life and the gifts of resources and prayed for the safety of Iisaak's workers. As the drumming and chanting faded, the chainsaw roared and a giant cedar crashed down. A new ray of sunlight hit the forest floor, filling me with the hope and promise of certified forestry as a new way forward for the people of the island, and for the world's forests.
My work with WWF has shown me many faces of forestry around the world. I've observed indigenous communities managing forests and manufacturing plywood on the Miskito coast of Nicaragua. Shadowing loggers, I've navigated the challenges of logging responsibly in the dense and remote forests of Cameroon. And in a Chinese border town, I've watched endless trains of logs arrive from the Russian Far East.
Responsible forestry and certification is not just about finding peace in the forest wars; it's about maintaining the value of forests. Globally, the rate of deforestation remains high. We lose approximately 32 million acres of forests each year—equivalent to 46 football fields a minute. Expanding agriculture and demand for cheap wood and paper put forests under intense pressure.
The value of forest stewardship
Forest stewardship—motivated by commercial interest in maintaining a wood supply—can help protect vulnerable forests from illegal logging, encroachment and conversion to farmland. A WWF report found that expanding responsible forest management is the only way to reduce deforestation and still meet the needs of a growing population.
Credible, independent third-party certification of management practices, such as those performed by the FSC, are critical to ensuring stewardship and the benefits of forest management. Still, the best hope for preserving the largest amount of forests depends on aligning local rights and aspirations, science, environmental laws, land-use planning, policy and the market for forest products and services.
Just as the clashing parties in Clayoquot Sound realized more than a decade ago, we need to cooperate. WWF works to spur action across all levels—from partnering with communities to drive sustainable solutions to advocating law reform to engaging with companies to move them toward responsible forestry or increase consumer awareness. The future of the world's forests depends on us all.
Kerry Cesareo is WWF's Managing Director, Forests.