Classic Galapagos Adventure
11 days

Multiple departures, year round
Encounter the Galapagos Islands' namesake tortoise on your visit to the Ecuadorian islands.

Near Fernandina, an active volacano, iguanas can be found basking in the sun.

You'll have opportunities to swim and snokel with sea lions and see them along sandy beaches.
It is nearly impossible to overstate the importance of the Galapagos as a scientific and natural treasure. As you'll learn on this tour, WWF's important projects in the islands continue to make a significant impact in addressing overfishing, sustainable tourism and renewable energy, among other conservation themes.
With the best guide-to-traveler ratio, WWF members are ensured personal encounters with nature.
Choose between two vessels: the distinctive yacht M/Y Letty or the ultra-deluxe M/C Athala II.
Swim and snorkel with sea lions, sunbathe with iguanas, kayak among whales and dolphins, and spend a night in the highlands at an exclusive camp.
M/Y Letty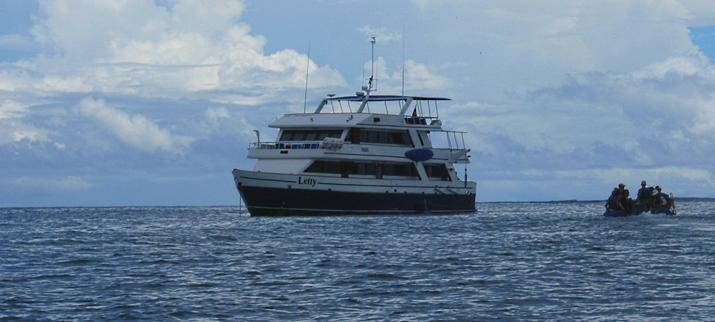 More Upcoming Tours
xShare Your Thoughts!
Just 10 minutes of your time can help improve our site! Answer a few quick questions and you can help us make worldwildlife.org better.