Great Amazon River Cruise
9 Days

August 30-September 7, 2013
Look for blue-and-yellow macaws during sunrise skiff rides along the banks of the Amazon.

During sunrise excursions, search for primates and bird life in the trees at the water's edge.

Named in honor of a British queen, the Victoria water lily of the Amazon can grow to nearly 10 feet in diameter.
Explore the wonders of the world's largest rain forest on a voyage aboard a brand-new riverboat.
From the sky, the Amazon looks like a lush, green blanket stretching as far as the eye can see, with silver ribbons snaking across it. But on the ground, the world's largest rain forest and its rivers comprise a complex realm where even the teeniest insect, seemingly invasive vine and inhibited bird all serve important roles.
Cruise aboard a brand-new riverboat that accommodates just 30 guests.
Travel with naturalist guides who grew up in the Amazon as well as WWF expert Eric Swanson.
Take daily outings by small boats to observe birds, primates, sloths, dolphins and other animals.
Go ashore and interact with the ribereño people living in riverside villages.
WWF Expert:
Eric Swanson
Managing Director, Conservation Finance and Strategies
Brilliant minds are brainstorming solutions for the planet's most pressing problems. But, let's face it: Those efforts take money.
That's where Eric Swanson and his team come in.
His Strategies and Measures team helps WWF's highest priority programs, including the Amazon, determine their top strategies and track results. Swanson's Conservation Finance team develops long-term sustainable financing for these programs. These strategies range from carbon finance and water funds to debt swaps and other market-based mechanisms. Over the last 25 years his team has raised, on average, $40 million annually.
Eric is a wildlife biologist by trade with an MBA and finance background. He has served on a number of boards of directors, and outside of work enjoys kayaking and backpacking.
La Estrella Amazonica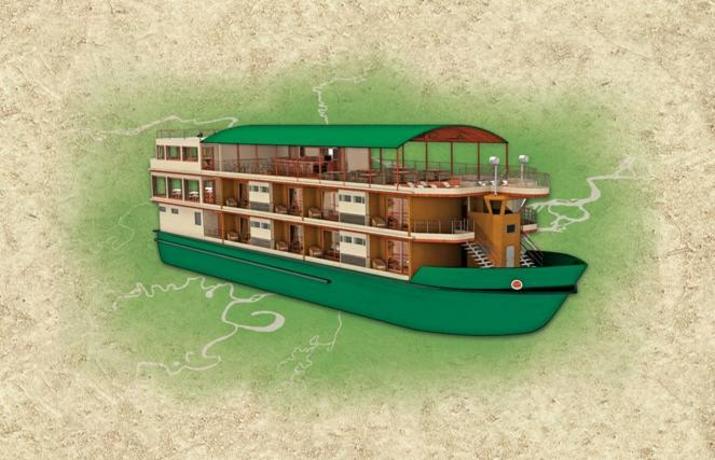 More Upcoming Tours
xShare Your Thoughts!
Just 10 minutes of your time can help improve our site! Answer a few quick questions and you can help us make worldwildlife.org better.