Iceland
Discover a wild land at the outer edge of Europe.
Enjoy a boat ride on Jökulsárlón Lake, sailing among a flotilla of turquoise-blue icebergs.

The Hvita River drops 96 feet in two effusive cascades at the Gullfoss Waterfall.

Depart from Iceland in search of polar bears.
Discover a wild land at the outer edge of Europe, where geological drama mingles with Viking heritage. Summer is sheer magic here, as the tundra rolls to the horizon in a green carpet dotted with wildflowers. The Midnight Sun gleams gold above sheer cliffs that plummet into the sea, providing nesting ledges for millions of seabirds. Open vistas unfurl in every direction, backdropped by shifting sky, snow-edged peaks and steel-blue fjords. Steeped in medieval Norse history, Iceland offers grand adventure in a compact, easy-to-reach destination.
Available Tours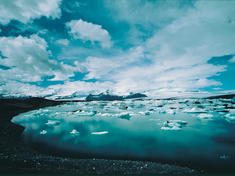 All Around Iceland
Circumnavigate the "Land of Fire & Ice" on a Norse adventure voyage.
14-day tour from $10,970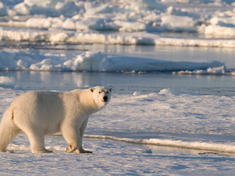 Scheduled WWF Experts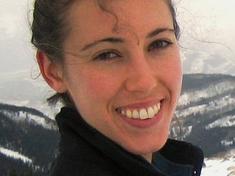 Bryn Baker
Bryn Baker from WWF's Washington, D.C., headquarters, will join the voyage Polar Bear Quest: Iceland to Norway; which runs June 24 to July 13, 2014. The expedition is aboard Island Sky. Bryn serves as manager of WWF's Climate Change and Renewable Energy Program. Her focus is on accelerating the use of energy sources that don't produce carbon and other pollution that threaten arctic environments and the rest of the planet. Read more

Articles
Ten High-Flying Facts about Puffins
Webinar: Conserving Polar Bears in the Arctic & Travel Oppportunities
Polar Bear Patrol
Decoding Polar Bear Behavior
Tracking Polar Bears in the Arctic
Ten Facts about Polar Bears
Q-and-A: WWF Polar Bear Researcher Geoff York
Species Spotlight: Orca
Five Reasons You Should Take an Adventure Cruise
Discovering Our Planet Together
Call (888) 993 – 8687
to book your spot on this tour.
Questions? Email us at
travel@wwfus.org
.
WWF in the Arctic
WWF addresses the biggest issue facing the arctic: climate change. Read more here.
More Upcoming Tours