Norway
10 Days

June 21-July 1, 2013
From afar, the size of icebergs can be deceiving. But that's not the case when you take a Zodiac rides close to one.

Walruses congregate on small spits of land in Svalbard, cozying up to one another to keep warm.

Keep your eyes peeled for polar bears leaping across ice floes.
Travel in true expeditionary style on a spectacular voyage around the Norwegian archipelago of Svalbard. Each day on this 11-day voyage is planned to take advantage of wildlife sightings, changing weather and ice conditions. Voyaging aboard a first-class, ice-strengthened expedition ship, you'll be accompanied by an experienced captain, attentive crew and expert naturalists.
Observe polar bears—the kings of the Arctic—prowling the pack ice.
Experience 24-hour sunlight, known as the midnight sun.
Search for other animals, including seals, foxes, reindeer and walruses.
Paddle in kayaks amid brilliantly blue icebergs and hike across tundra punctuated by clusters of vibrant wildflowers.
View teeming bird colonies nesting in the sea cliffs.
Two optional extensions are available: the five-day, Norwegian Fjords pre-voyage extension and the four-day Exploring Iceland post-voyage extension. Call WWF Travel for details.
National Geographic Explorer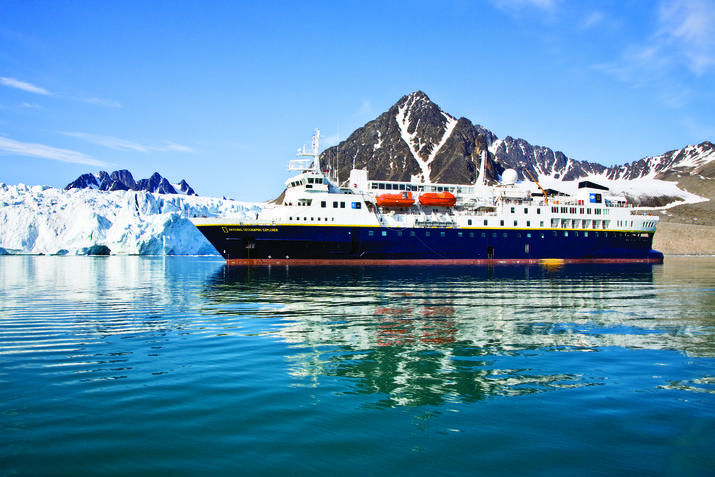 Itinerary
Friday, June 21, 2013: U.S./ Oslo, Norway
Fly independently to Oslo.
Saturday, June 22: Oslo
Upon arrival, check in to the Continental Hotel (or similar). Later, stroll among the famed Vigeland sculptures set in parklands and make a visit to the Polar Ship Fram Museum.
Sunday, June 23: Oslo / Longyearbyen / Embark
Take a private charter flight to Longyearbyen and embark the ship. (B,L,D)
Monday, June 24 – Saturday, June 29: Exploring Svalbard
In true expedition style, we will let nature dictate our day-to-day movements and remain flexible, maximizing our opportunities to observe Svalbard's abundant wildlife. With a fully stabilized, ice-class expedition ship, we probe the ice in search of seals, Arctic foxes, and the very symbol of the Arctic — polar bears. Once spotted, the scene is one of sheer excitement and reverence for these great animals. They are often seen on the pack ice searching for a meal, but a few times each season we sight a bear which has recently caught a seal. Cruising in Svalbard's fjords in the legendary land of the midnight sun, we venture to the foot of stunning tidewater glaciers. Zodiac and kayak among beautiful icebergs, and experience the geology, wildlife, and wildflowers that give color and vitality to the High Arctic. (B,L,D)
Sunday, June 30: Longyearbyen / Disembark / Oslo
Disembark and explore Longyearbyen before we fly to Oslo. Overnight at the Radisson Blu Airport Hotel. (B,L)
Monday, July 1: Oslo / Home
Depart for home after breakfast. (B)
From $8,650 per person, based on double occupancy; single occupancy from $11,540.
Call (888) 993 – 8687
to book your spot on this tour.
Questions? Email us at
travel@wwfus.org
.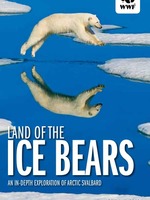 Norway Brochure
More Upcoming Tours
xShare Your Thoughts!
Just 10 minutes of your time can help improve our site! Answer a few quick questions and you can help us make worldwildlife.org better.