Antarctica
10 to 25 days

Multiple departures, November-March
Visit a pristine polar region where Emperor penguins freely mingle with those bold enough to venture there.
The Antarcitica Peninsula is home to half of the world's emperor penguins.

For intrepid explorers passionate about serious outdoor adventure, explore the Antarctic Peninsula by ice-strengthened sailboat

Penguins, including this gentoo, often approach human visitors on the Falkland Islands.

Weddell seals, such as this male photographed on Deception Island, can dives up to 2,300 feet and can stay underwater for up to 80 minutes.

As you'll observe first-hand on an Antarctica voyage, penguins are very social animals.
The Antarctic region is one of the most pristine and remote wildernesses on the planet. Here you'll find towering glaciers, massive ice shelves, multiple whale species and thousands of penguins. It is the ultimate destination for nature enthusiasts.
Available Tours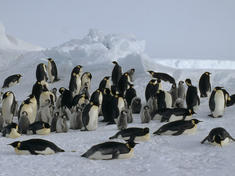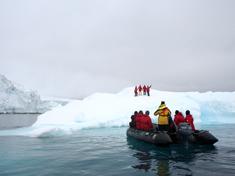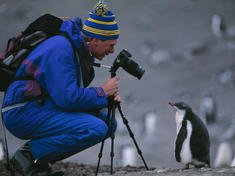 Antarctica, Falklands & South Georgia
On this comprehensive voyage, experience the scenery and wildlife of the Falklands and South Georgia in addition to time on the Antarctic Peninsula.
19 to 24-day tours from $9,495


Articles

Choosing Your Antarctica Adventure
Inside Antarctica with Nate Small – Photographer and Expedition Leader
Inside Antarctica – Glacial Glissading
Inside Antarctica: The White Continent
Inside Antarctica: Rare Video of a Leopard Seal
Inside Antarctica: Penguins, The Stars of the Show
Where in the World You Can See Penguins
Ten Interesting Facts about Glaciers
Six Must-pack Items to Take on an Arctic Adventure
Top 5 Reasons to Go on an Active Adventure
Species Spotlight: Orca
Five Reasons You Should Take an Adventure Cruise
Discovering Our Planet Together
Call (888) 993 – 8687
to book your spot on this tour.
Questions? Email us at
travel@wwfus.org
.
WWF in Antarctica
WWF works intently on one of the biggest threats to the area: climate change. Read more here
More Upcoming Tours