Norway
11 or 20 days

Multiple Depatures, May-August
Few experiences are as profound as locating and observing bears in Arctic Svalbard.
From afar, the size of icebergs can be deceiving. But that's not the case when you take a Zodiac rides close to one.

Keep your eyes peeled for polar bears leaping across ice floes.

The fulmar is just one of many seabird species that can be found in Norway.

Walruses congregate on small spits of land in Svalbard, cozying up to one another to keep warm.
The high Arctic landscape of Svalbard, Norway is among the most remote wild realms in the world. Massive glaciers flow in winding frozen rivers into the sea. Tundra appears during the short summer, and a carpet of wildflowers adds a burst of color to the white and blue landscape. Polar bears, bowhead whales, reindeer, Arctic foxes and seabird colonies call Svalbard home.
Available Tour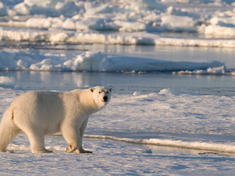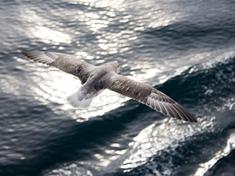 Scheduled WWF Experts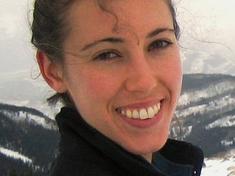 Bryn Baker
Bryn Baker from WWF's Washington, D.C., headquarters, will join the voyage Polar Bear Quest: Iceland to Norway; which runs June 24 to July 13, 2014. The expedition is aboard Island Sky. Bryn serves as manager of WWF's Climate Change and Renewable Energy Program. Bryn focuses on accelerating the use of energy sources that don't produce carbon and other pollution that threaten arctic environments and the rest of the planet. Read more

Articles
A Q-and-A on Climate Change in the Arctic with WWF's Bryn Baker
Top 5 Places for Nature in Europe
5 Reasons to Take an Adventure Cruise
Ten Interesting Facts about Glaciers
Polar Bear Patrol
Decoding Polar Bear Behavior
Tracking Polar Bears in the Arctic
Discovering Our Planet Together
Call (888) 993 – 8687
to book your spot on this tour.
Questions? Email us at
travel@wwfus.org
.
WWF in Svalbard
There are currently 20,000 to 25,000 polar bears remaining in the wild, and their survival is in jeopardy. Climate change, which leads to the loss of Arctic sea ice, is the leading threat to polar bears, and WWF actively works to protect this flagship species. Read more here
More Upcoming Tours