Russell E. Train Education for Nature
Overview
WWF knows that investing in training and education for local people is critical for long-term biodiversity conservation. That's why for nearly two decades the Russell E. Train Education for Nature Program (EFN) has been providing critical financial support to proven and potential conservation leaders in Africa, Asia, and Latin America to gain the skills and knowledge they needed to address the conservation challenges in their home countries.
Started in 1994 to honor the late Russell E. Train, founder, president, and chairman of the board of WWF, EFN upholds Mr. Train's vision of putting ownership of natural resources in local hands in the work it does every day. Click here to learn more about Mr. Train.
To date, EFN has invested more than $14 million and supported more than 1600 individuals and organizations around the world and counts among its many outstanding grantees, Laos's first primatologist, Gabon's only female national park warden and Peru's leading orchid expert. EFN builds conservation capacity in WWF priority places through the following initiatives:
1,600
grants
EFN has awarded more than 1600 grants since 1994 and continues to support conservationists in the field.
Why It Matters
Russell E. Train Fellowships

Russell E. Train Fellowships support individuals pursuing a master's or doctoral degree in conservation. Today's conservation challenges are more complex than ever before and require advanced skills and knowledge to tackle pressing issues from climate change and deforestation to wildlife crime and rights-based fisheries management. EFN program provides fellowships to rising leaders to address these global challenges. To date, more than 90 percent of EFN fellows are working to advance conservation efforts in their home countries.

Conservation Workshop Grants

Conservation Workshop Grants help organizations conduct training workshops to build local capacity. These grants support training courses and workshops in WWF priority places on topics of importance for local and regional conservation efforts. Workshops grants are essential to building local capacity in vulnerable communities and improving conservation efforts at a local and national scale.

EFN Professional Development Grants

Professional Development Grants (PDGs) provide support for mid-career conservationists to pursue short-term, non-degree training to upgrade their knowledge and skills. These grants provide the tools necessary for professionals to advance in their careers and improve local capacity in their home countries. EFN has supported more than 600 deserving mid-career professionals that are dedicated to conserving critical natural resources, advancing policy, and educating local communities on conservation issues important to advancing WWF's mission.

EFN Alumni Grants

Alumni Grants provide ongoing support of former fellows to conduct research or attend conferences, workshops, or short courses. These grants offer critical funding opportunities to Train Fellows and Scholars to continue to advance in their careers.

EFN Reforestation Grants

Reforestation Grants support local organizations engaged in reforestation projects throughout the tropics. When carefully planned, forest restoration activities can provide environmental services to the local community and develop new habitats in formerly bare areas. These grants support activities that aim to regain ecological integrity and enhance human wellbeing in deforested or degraded forest landscapes.
What WWF Is Doing
EFN is building the next generation of conservation leaders committed to protecting the world's most biologically diverse places. EFN supports conservation leaders to pursue graduate studies, attend short-term training courses, and build institutional capacity to train local communities in WWF priority places. EFN is one of the largest conservation fellowship programs and provides significant support to participants to attend the world's top conservation training courses on important topics such as climate change, conservation finance, protected area management, and REDD.
Proven Results
In a field largely dominated by men, more than 40 percent of EFN's grantees are women.
More than 90 percent of Russell E. Train Fellows return home upon completion of their degree.
Over 99 percent of grantees are currently working in conservation.
While supported by EFN, grantees have discovered dozens of new species including birds, frogs, plants, fish and others.
EFN grantees supervise and train more than ten thousand individuals and manage over $20 million each year.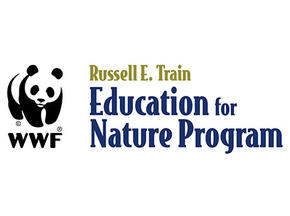 The Impact
EFN has supported over 1,200 local conservationists to pursue graduate degrees and short-term training, and more than 400 local organizations to conduct workshops that have collectively trained more than 20,000 people, including park guards, fishers and farmers, indigenous communities, teachers, and students.
Expanding EFN's Success
As EFN moves forward, it is increasing its investment in women, indigenous people and other underserved groups. To honor Mr. Train's life, we have set a bold new goal of doubling the number of grantees funded per year. Through EFN, WWF is building the future of conservation one person at a time.
The EFN Legacy
On September 17, 2012, EFN lost its mentor and namesake, Russell E. Train. Throughout his life, Mr. Train was an ardent believer in the need to build local capacity for biodiversity conservation and natural resource management. In 1994, WWF established EFN in recognition of his commitment to capacity building for conservation. Through EFN, WWF honors Mr. Train's legacy by investing in education and training of conservation leaders around the world.
I believe the most important thing we can do for conservation worldwide is to invest in the training of men and women to manage their own natural resources.

Russell E. Train Former Founder and Chairman Emeritus of World Wildlife Fund
Remembering Mr. Russell E. Train, founder, past president, and past chairman emeritus passed away on September 17, 2012 at the age of 92.

In 2006, Ecuadorian conservationist Santiago Espinosa received a Russell E. Train Fellowship from WWF's Education for Nature Program (EFN) to conduct research in wildlife ecology. Santiago's research involved spending long periods of time in the Amazonian rainforest. He captured photos that highlight the spectacular wildlife that lives in Yasuní National Park.
application/pdf, 5.28 MB

The April 2013 Newsletter includes:

An interview with Enzo Aliaga-Rossel on rescuing river dolphins;
A story on EFN's support of a radiated tortoise workshop;
A tribute to Russell E. Train along with the impact and legacy of EFN's work;
EFN grantees in the News; and
Upcoming EFN opportunities.

application/pdf, 6.11 MB

The July 2012 Newsletter includes:

An interview with Babu Ram Lamichhane and the first rhino census in Nepal;
A story about Napoleon Chi from Cameroon on his work with invasive species;
Highlights from the Russell E. Train Wall;
Upcoming EFN opportunities; and
Grantee updates from the field.
View All Publications